I keep hearing how 2011 was a rough year for a lot of people, so I'm counting myself lucky that it didn't seem so bad to me, not bad at all. It was a quiet year of settling happily into a certain kind of life. I'm totally okay with that. I have a feeling 2012 will be more of a big decision kind of year. In 2011, I spent time creating a happy household with my best friend, making...
It's called being efficient →
All the Single Ladies - Refusing to Settle →
This article is thought-provoking and also somehow feels like a relief.  "By blithely deeming biology a nonissue, I'm conveniently removing myself from arguably the most significant decision a woman has to make. But that's only if you regard motherhood as the defining feature of womanhood - and I happen not to." So many people respond to my not wanting to have kids by...
3 tags
reality bites
I can't believe how much I hate this week, and it's only Tuesday. Life is way too short to spend time wishing it would pass more quickly. It makes me mad thinking about how much time I waste being frustrated. I know we can't enjoy everything we do, but with the exception of necessary evils like paying bills, getting out of bed in the morning, and exercising, it should be mostly...
4 tags
3 tags
"I had a book, a book that presented itself to me at just the right moment, as..."
– The Book Lady, "On the Magic of Reading the Right Book at the Right Time" - my new favorite blog, both local to Richmond and centered around one of the most important things in my life. Literature is a religion I'm on board with.
3 tags
Being at the epicenter of an earthquake just made living in Virginia a little more interesting. However, the earthquake itself is making the Interwebs realllllly boring. Everyone at work seems to not be interested in working anymore today.
This made my morning a little brighter, as did...
3 tags
Love List
I had a hate list going in my head this morning, because I was having a bitchy Monday morning, and then someone else's horribly sad news gave me the reality check I needed. I have a tendency to let little things make me super cranky, so instead of pursuing the negativity with a hate list, I'm making a list of reasons my life is actually great. -I have the love and support of a great...
1 tag
I can't believe the first thing I ever have published in a newspaper is going to be….this. Writing the copy wasn't hard, but sitting here with my self-respect dwindling is pretty rough.
2 tags
"I don't have low self-esteem, I have low esteem for everyone else."
– Daria Morgendorffer (via monsieur-qui)
"I love you like pink tiles and white cigarettes and the brown underfeathers of..."
– -Mary Ruefle, "Peccadillo", from Indeed I Was Pleased With The World I have read and reread this book of poetry for years now, and I will never get over the effect this has on me.
I like my job, but lately I've remembered why I never wanted to do just one thing for years, just one career for life. It relaxes me to know that I will eventually do something else, just because that's who I am. I am grateful for all the fresh local vegetables I now get every other week. I'm also pretty sure I'm really going to need some protein soon. My body says so. ...
"I stand here on the summit of the mountain. I lift my head and I spread my arms...."
– Ayn Rand, Anthem
If I had $60 to spend on something really... →
That's how sad my life is right now, that this is on my wish list. What a solution to such a first-world problem.
There is a bee in my office. I think it's a wasp. Maybe a hornet. Also, our company work site just decided to delete the last week of work that I had done. Which I now have to re-do. There's nothing I love more than doing double work for no reason at all. I was trying to be optimistic, but the way this week is going I'm definitely going to get stung by this bee/wasp/thing....
"I always thought that there was this one perfect person for everybody in the..."
– (via eletheowl)
On this dreary morning, a list:
Ways to fill the loneliness: Library time Sewing projects Yoga/the gym Clean the apartment Donate things to Goodwill Cook creatively Consolidate music Write more Search for new apartment Start packing/throwing things away Create new clothes See friends for once Drink, heavily The last one is a joke. Kind of.
Like the grown-ups do
This week, I turned 23, the first birthday I've spent with my family and not gone out with friends since I was in high school. I threw my first baby shower. I joined a gym for the first time in my life. I got my first raise that wasn't measured in cents, but in thousands of dollars. I (we) made a mutual personal sacrifice for the sake of surviving and paying bills that results in...
Listless
Somehow my morning jam of Passion Pit and bhangra rap became Bon Iver and The National and now I'm both sleepy and melancholy. Today is cold and foggy and rainy and here are the things I would rather be doing: -Drinking tea -Reading a library book -Learning French -Knitting -Cuddling under a blanket -Writing It is times like now that I do miss school, miss wandering around campus in the rain and...
Stupider than SmarterChild
Remember the days of AIM when there were "SmartBots" that you could IM and they would supposedly answer your questions? I have no idea if they're still around today, but in middle school we got such a kick out of getting "SmarterChild" to say dirty things. Smart or not, they were still mindless robots, and repetition and poor grammar was the name of the game. I get...
Panty time
Starting cleaning out drawers in preparation for yet another move. Emptying drawer of delicates using the "throw out anything you'd be embarrassed to be wearing in a car crash" method. Also, I feel the way about the word "panties" that many people feel about the word "moist". No connection between the two words intended, but saying both makes me feel like...
Nie Nie →
I started reading this blog yesterday, and can't tear myself away. This woman makes me aspire to be a better, happier, more loving and fulfilled person. Pretty intense.
Learning new things
I have this long list of things that I wish I knew how to do, but have yet to learn. Towards the top of the list is sewing. I know how to sew, mind you, but my experience is mostly with darning socks and repairing buttons and holes and loose seams. I want to learn to sew my own clothes. Nothing as ambitious as my entire wardrobe, but a dress here and there. Probably I will have to obtain a sewing...
A portrait
Of me, right now, after my final last day of class ever: Slumped on the stoop, drinking red wine from a juice glass, candy apple-colored lipstick, no shoes, reading Virginia Woolf for fun JUST BECAUSE I CAN, no more papers to write, ever.
Google Virus?
My computer is doing this thing where every Google search result link takes me to an ad instead of the actual website. It's very frustrating and I can't get it to stop; also, I can't successfully use Google. Or Yahoo, for that matter. Anyone know anything about this?
By Tuesday....
- 8 one-page papers for Chaucer (semester-through journal entries) - 1 poetry comparison-analysis paper for Comic Surrealism - 1 queer theory literary analysis paper for Queer Theory - 1 History of the English Language homework on Modern Dialects - 1 cake to bake - 1 alternative identity to create and translate into wardrobe All for the last day of class. Not to mention the fact that my...
"Imagine if The Shawshank Redemption had a baby by The Lovely Bones and it was..."
– Chuck Palahniuk, on his new book coming out next year
I swear...
…If one more "wise" adult tells me to "stay in school, the working world is SO much harder!", Imma kick them in the shins. Just because I've been in college does not mean I haven't been working. I've been working full-time the entire time I've been in school, which simply means I've had to work TWICE as hard to juggle both school and a...
Goddamn Mexican music outside at all hours!!
Okay, so it's probably not even Mexican and that's a really awful generalization, but….it's like an accordian BLASTING out of a little Saab's car speakers, accordians and tubas mixed with yelling. I'm confused and sad all the time now.
"There are moments that can be called crises, the only ones that count in a life...."
– Michel Leiris, French Surrealist writer; one of the many cool things I've come across in my Surrealism research
I hate this paper
Listening to Joy Division to try to get in a morbid surreal mood to write 15-pages on Frida Kahlo and Rene Magritte. I'm finding that, no matter how I try to connect the two, Frida is just not funny. I have about four pages of notes, but no idea how to put it into 15 pages of prose…I just want to lay in bed and enjoy the thunderstorms. As much as I love being in the library, there is a...
On another note....
It used to be really easy to throw away clothes, because I did most of my growing when I was a senior in high school, and so I basically got a new set of clothes throughout college. My clothes changed to accomodate my greatly increased height and bust size. But, unlike many college students, my weight has stayed almost exactly the same. Soooo now all the same clothes still fit, and I don't...
Alone time
I forgot how nice it is to have a day off just to yourself. The boyfriend is out of town, and I stayed home to accomplish things, particularly finding a new place to live and writing my 15-page thesis paper. At first I thought I'd just be sad that he's not here, and I am, but mostly I'm just enjoying the time to myself. I've gotten a lot done, from apartment hunting to...
My Hype Machine →
New favorite way to listen to music.
Can't stop watching Fringe
Not only does it have Pacey in it, but it's like the X-Files plus Bones plus a little extra something awesome.
Reality check
The reality of leaving a job where I've been for two years is hitting me, finally. Besides the financial/practical ramifications of doing such a thing for a lesser paying job, I'm really going to miss the people I work with. It's very strange to think that I've never lived in this city without working at this job, and I can't imagine waking up and never going in to...
I had a point...
…The point of that last post being, I can't shake this melancholy. I am gloomy without ceasing and I think about that book every hour. John Irving, I love you, but you're giving me a complex.
Doom and gloom
I think that, if I had to pick a favorite book, it would be A Prayer for Owen Meany by John Irving. I have read and re-read this book so many times, like all of Irving's work (I'd also have to say he's my favorite author). But there's something different about this one. It touches me. In different ways, every single time, it always touches me. This most recent time, it made...
I am eating beef jerky for breakfast.
This is a low point.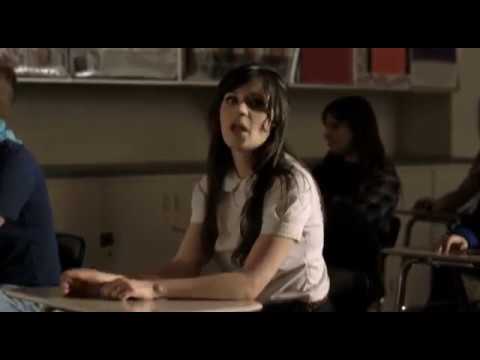 Today is the birthday of someone who once knew me...
It's really sad when you realize you just don't have anything to say to each other anymore.